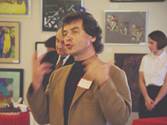 Father Bohdan Lukie, CssR leads the group in prayer
---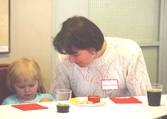 Natalia Levchenko, who had successful surgery in America, joined celebration with mother Valentyna. UGOL's program Operation CHILD CARDIO CARE US (OpCCCare US) pays for transportation for the child and parent and provides one-on-one support – greeting at the airport, translating for host family and at the hospital.
---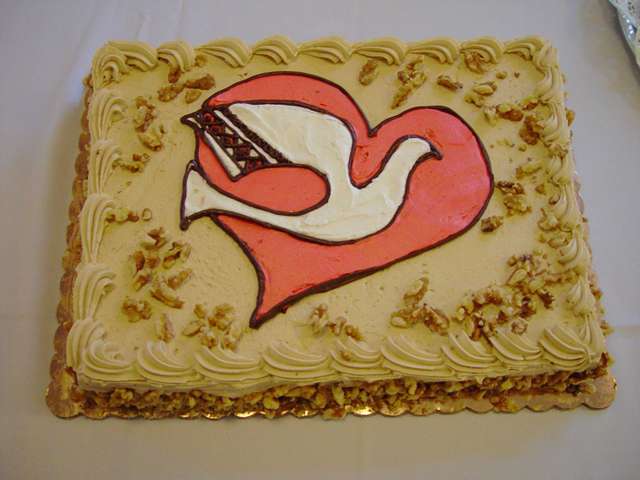 Celebration cake with UGOL's Heart & Spirit logo
---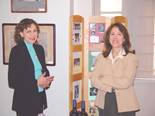 Donna Hansen, event coordinator, with museum coordinator
---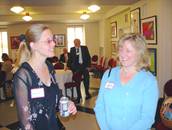 Andrea Kurman, photographer for UGOL 1998 trip to Ukraine, with OpCCCare Ukraine Program Director, Stephanie Andre
---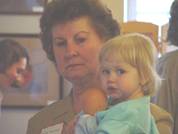 Host mom Janet Mueller with Natalia Levchenko
---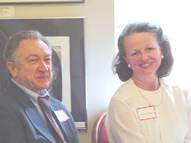 UGOL translator Ann Tetryak and her husband enjoying entertainment by Ukrainian singers. In addition to translators being available for child and parent in US, they translate letters sent from families whose children have surgery performed in Ukraine to any non-Ukrainian speaking sponsors, maintaining one-on-one spirit of UGOL programs.
---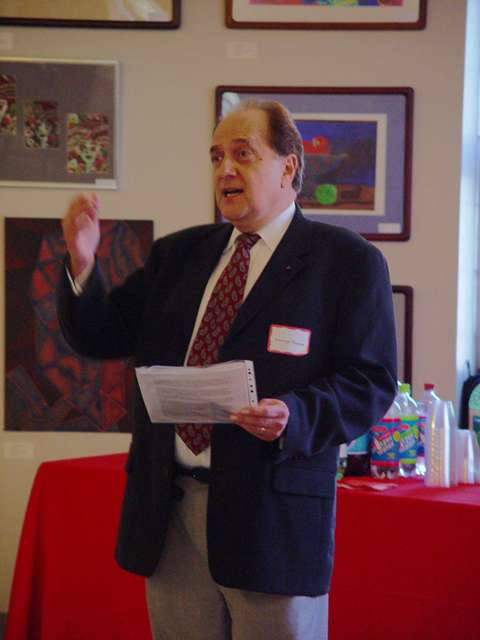 UGOL President and founding Trustee, George Kuzma, addresses volunteers and contributors, giving the annual overview of UGOL's accomplishments and plans for the future.
---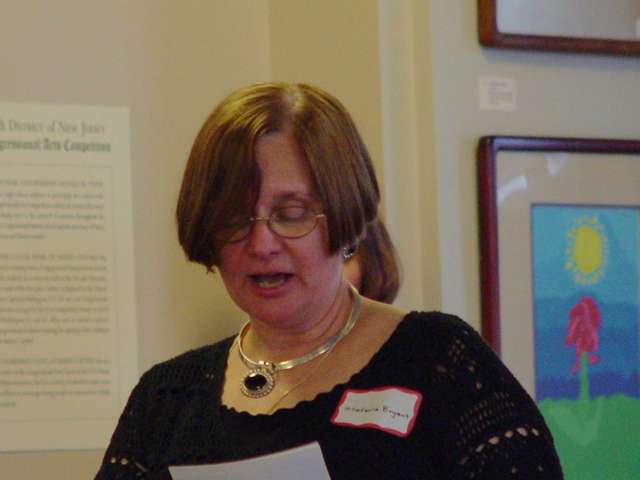 UGOL Vice President & Trustee, Stefania Bryant, reports on volunteer accomplishments.
---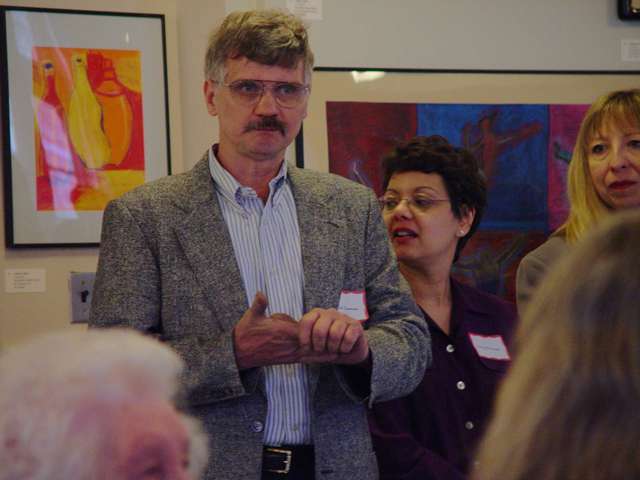 UGOL's Opportunites for CARDIAC OBSERVATION and TRAINING (OpCOT) Program Coordinator Theodore Kurman presents 2002 plans for OpCOT
---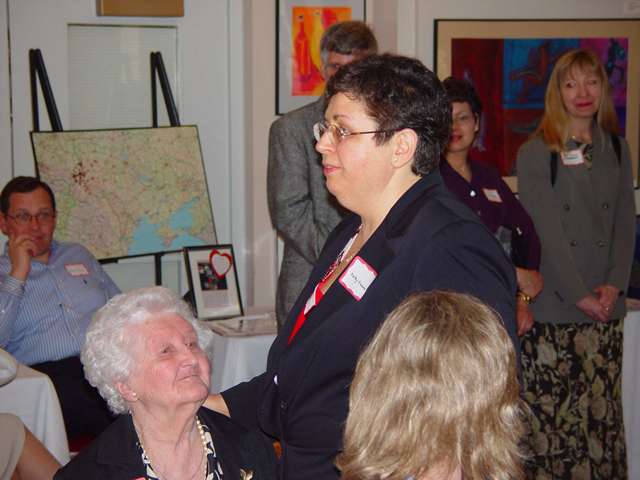 UGOL Trustee greets Stella Kurman who sponsored Olena Liber's surgery in Ukraine in lieu of gifts for her 85th birthday. Sponsoring surgeries in Ukraine is done under UGOL's program Operation CHILD CARDIO CARE Ukraine (OpCCCare UA)
---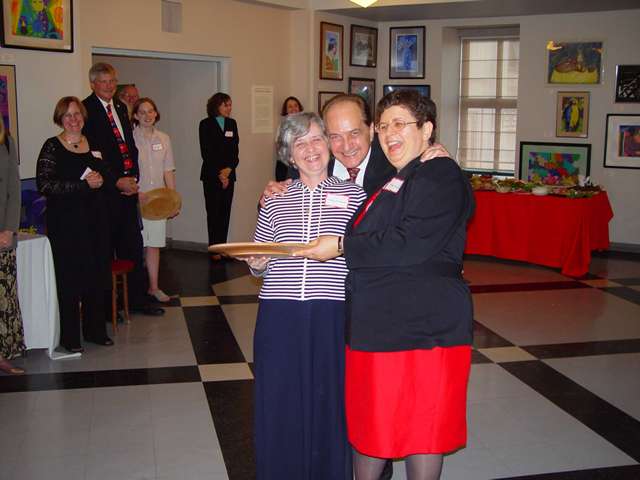 UGOL's Heart & Spirit Award was presented to Cathy Marshall for her efforts as a teacher and parent, coordinating projects at Bayard Elementary School and St. Virgil's School in Madison, NJ to sponsor the surgeries in Ukraine of 8 year old Roman Kovalets and 6 year old Sergi Tzaruk.
---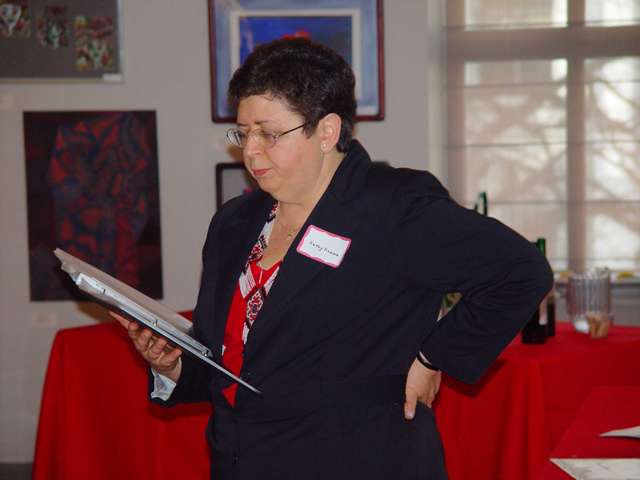 On a more serious note, UGOL Trustee and Treasurer Kathy Kuzma presents her annual report. The percent of funds raised that were used for operating expenses are again far below the acceptable average for charitable organizations, with almost 90% directly benefiting the children, medical professional training and equipment and supplies procurement (UGOL's OpCURES program: Operation CARDIAC USEABLE and RELEVANT EQUIPMENT & SUPPLIES)
---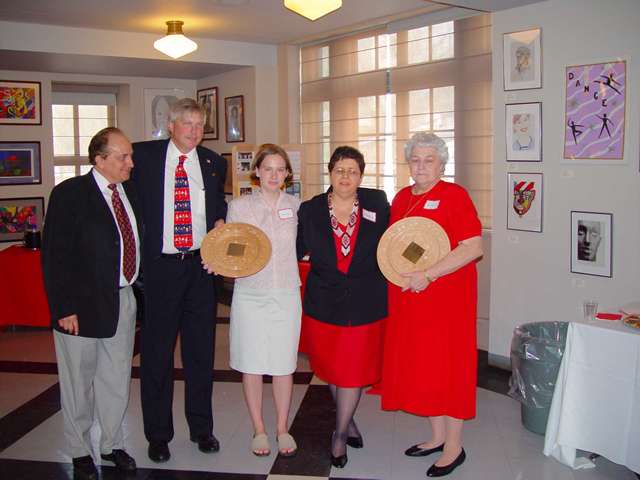 Heart & Spirit Award recipients, host family members Andy and Erica Topp and UGOL Trustee and translator for first child brought to America Ann Kowal, with George and Kathy Kuzma.
---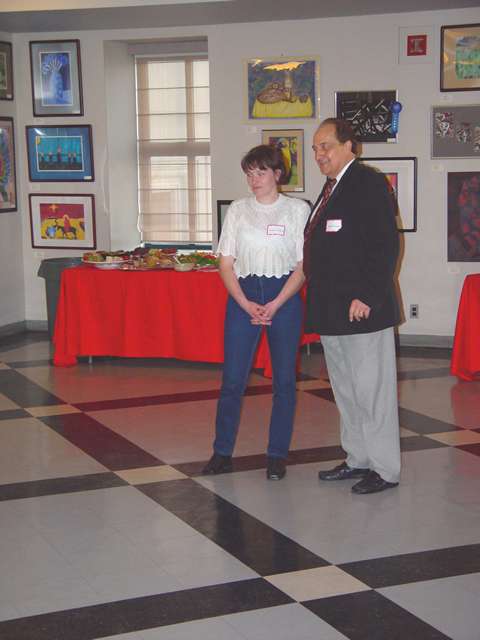 Valentyna Levchenko expresses thanks to UGOL benefactors for the opportunity given to her daughter Natalia to have life-saving heart surgery.
---