...




Íàøà Ìåòà Âèë³êóâàííÿ Ñåðöÿ ijòåé


---

.

---

















Maria's tear filled eyes glistened with joy and gratitude as she said, "You cannot imagine how it feels to see your child running with other children, breathing effortlessly and having a hearty appetite - and you cannot imagine how thankful we parents are for this opportunity."
Maria Karpets 1998 UGOL gathering in Lviv, Ukraine

* * * Summer 2013 UGOL OpCOT brings Telemedicine to Lviv and Kyiv * * *
* * * "Orange Revolution" Nov. 2004 visit to Lviv * * *
* * * Cablevision (summer 2004) schedule of Ukrainian films sponsored by UGOL * * *
* * * Photos and video from summer 2003 trip to Ukraine * * *
* * * Photos and information on several children
having recently received surgeries * * *
Can you imagine how devastated parents must feel to learn their child has a life-threatening problem but they cannot have it treated or corrected?
Ukrainian Gift of Life, Inc. (UGoL) is committed to children with congenital heart defects in Ukraine who require help they cannot receive because of the economic conditions or lack of medical technology available in Ukraine.
Since 1997, 700 children (like Michael pictured below) are celebrating many more birthdays as well as their "re-birth days" because of UGoL efforts...
YOU can help a child celebrate many more birthdays, too!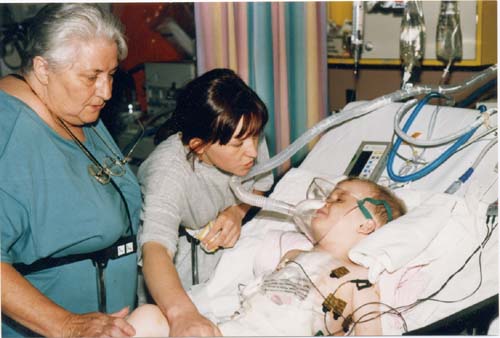 June 1997: 3 year-old Michael Karpets in hospital bed on his "re-birth day" with UGOL translator Ann Kowal and mother Maria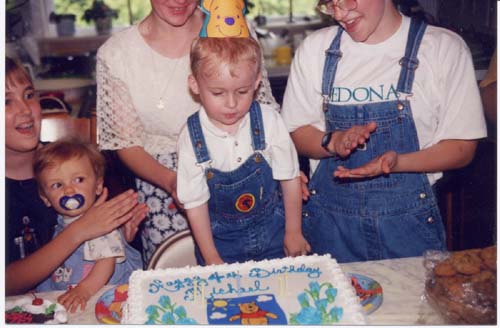 Michael's host family, the Topp's of North Haledon, NJ have a big celebration on his 4th birthday.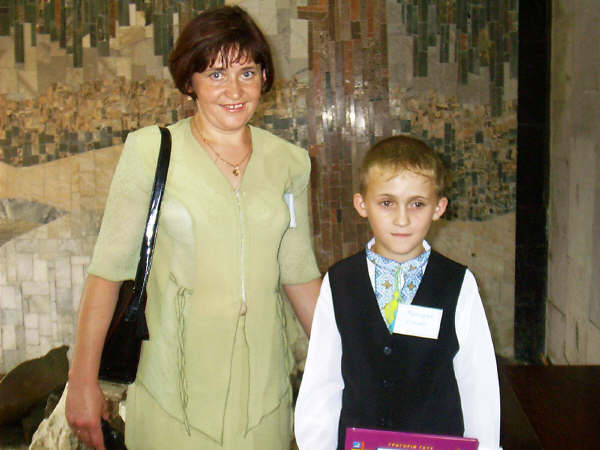 June 2003: Healthy 10 year-old Michael and mother join gathering of UGoL families and friends in Lviv, Ukraine...

<![if !supportLineBreakNewLine]>
<![endif]>